Android App Development Company
Techno Exponent is possessing a highly talented team for developing customized android applications with stringent adherence to client requirements. We possess substantial industry experience giving us the expertise to conduct extensive testing of applications at modular and unit level. Android is a mobile OS that has been developed jointly by Google and the open handset alliance. It utilizes the Unix kernel. Infact Android is the latest craze in the field of mobile application development. In contemporary context Android allows developers in writing optimized codes based on Java language through utilization of customized Java libraries developed by Google.
Techno Exponent is a leading Android app development company offering a wide range of customized android apps for sufficing the requirements of its global clients. In this regard we have been covering every nook of Android development basing upon client requirements. Hence, we have the knowledge to develop android apps from scratch. Our team of well trained app developers are more than capable of offering end-to-end software solutions meant for Android platform.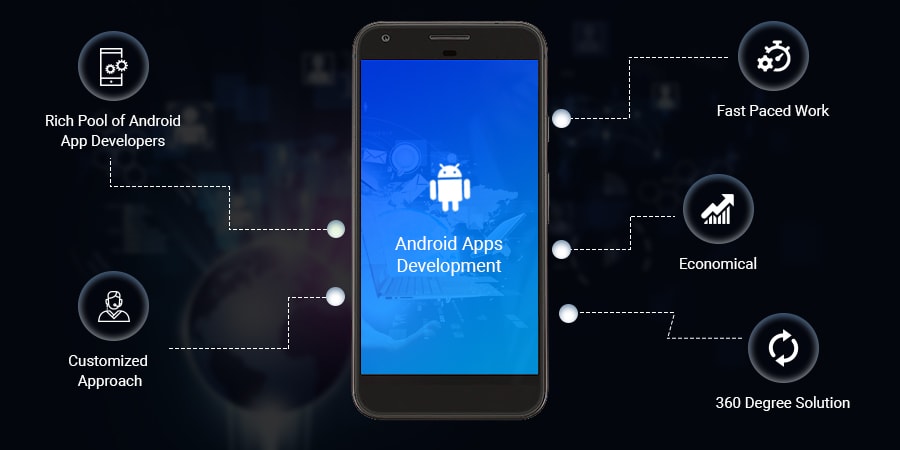 Our android oriented service includes the following:
Developing utility applications in android
Business and ecommerce app development
Development of Android WIFI/ GPS
Android web development
Why Techno Exponent
As a pioneering IT outsourcing company we are a capable android app development company offering our bonafide clients cost efficient and reliable software solutions for android platform. We adopt the industry best practices in every stages of the SDLC i.e. software development life cycle. Thus, our core competencies puts us much ahead in the competition and makes us the first choice of app users for the following reasons:
Extensive client orientation
Quality technical support
Strict abidance of project deadlines
Specialized team of experienced developers
Economical pricing of Android apps
Safeguards the rights to your intellectual property
Best infrastructure and secured development area